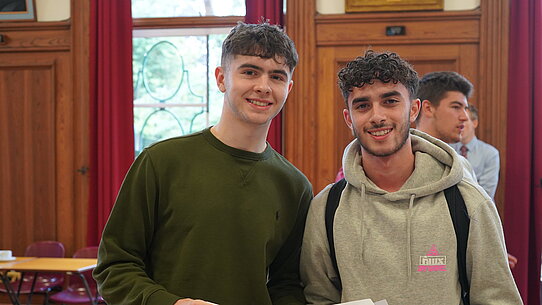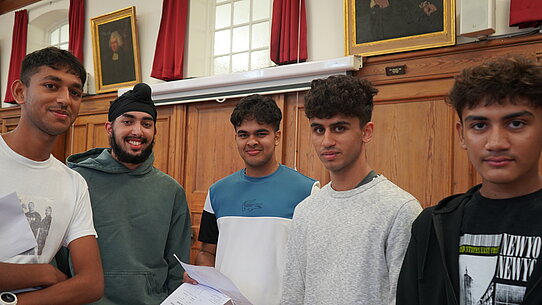 I am delighted to share with you an excellent set of A Level results as, for the first time since 2019, pupils sat the full suite of A Level exams. Of course, there had still been disruption to the pupils' studies in the Lower Sixth. Further, as this cohort of pupils had missed their GCSE exams, this was the first time they had faced a public examination. I am delighted, therefore, that they have managed to do themselves justice and perform well. These are initial results, prior to any remarks and appeals: we can therefore expect them to improve yet further.
This morning, The Times called these results the most disrupted set of A levels since the Second World War. Nevertheless, it looks as though we have navigated a path through the challenges and so have much to celebrate. More than 60% achieved only A or A* grades; 16% achieved only A* grades. 9 boys received 4 A*s; 23 boys were awarded 3 or more A*s.
Many departments deserve congratulations for achieving better than 80% A* or A grades. These were Biology, Further Maths, Geography and History. In Art, Greek, DT, German, Latin, Sports Science and Spanish every pupil achieved an A* or A grade. Of course, there will always be areas for improvement and early analysis of the English Literature and Economics results suggest some anomalous marking may have occurred, which we are investigating.
"Many departments deserve congratulations for achieving better than 80% A* or A grades."
Applications for university
The headlines are given below, as of now on 18th August:
· 148 applications
· 115 boys have been placed at Firm choices
· 18 boys have been placed at Insurance choices
· 15 boys are currently in Clearing.
This is very much in line with would be what we would expect in a pre-Covid year. Many congratulations to the boys!
Simon Everson
Head Master
| | | | | |
| --- | --- | --- | --- | --- |
| | A* | A*/A | A*-B | A*-C |
| 2022 | 32.7% | 75.2% | 94.2% | 99.6% |
| 2019 | 33.7% | 76.4% | 91.5% | 98.0% |