Phab Week Fundraising Marathon Walk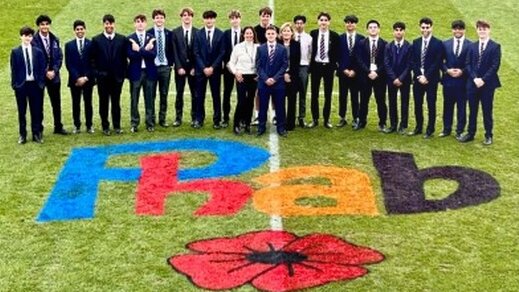 MTS makes marathon effort in support of much loved week.
The MTS Phab and Charity Drive teams are gearing up for a marathon walk covering 26.7 miles on Sunday 26th November 2023. The journey will commence at the Aquadrome in Rickmansworth and finishing in Covent Garden, London. All funds from this initiative will be directed towards MTS Phab Week 2024.
Phab week serves a unique opportunity for children with varying abilities to enjoy a few days away from home, engaging in enjoyable activities not typical in their daily lives. The Sixth form Phab Team dedicates the entire year to fundraising efforts, such as the Marathon Walk, with the primary goal of ensuring the utmost satisfaction for the guests during Phab Week. This initiative not only enables the children to participate in exciting activities but also provides parents with a well-deserved break and an opportunity for rest and recuperation, acknowledging their hard work while their children enjoy a memorable experience.
We really appreciate all your generous donations, as your support brings us one step closer to ultimate goal of making a positive impact. Please the link below.
Phab Week MTS is fundraising for Merchant Taylors' School, Northwood (justgiving.com)
Other News