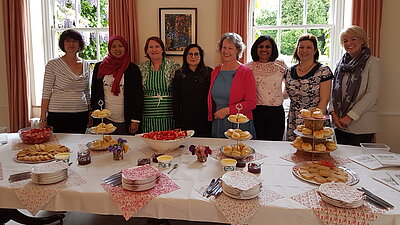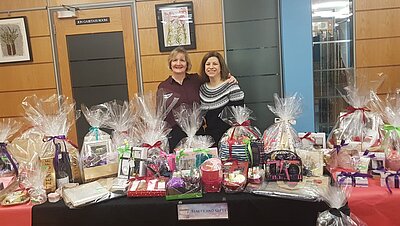 Ladies Association
A warm welcome from the Committee of the Ladies' Association.
Why are we called the Ladies Association? We were founded over 100 years ago by Miss Wilmet Baker, the Headmaster's daughter, when the school was situated in the City. We decided to keep our committee's name in order to retain this link with our past as her then innovative intention was to give all ladies connected with the school the opportunity to be involved in local charity work. Today we continue with this founding principle by raising funds for charities in conjunction with the school. We have a committee of approximately 15 members, but we welcome all parents to volunteer and join us at our events. Our events are definitely not just for ladies!
Our Charities… We endeavour to raise monies for the school-nominated charity throughout the year. In the last two years we have been delighted to raise funds for three child orientated charities: The Children's Society, Watford Workshop and Tom's Trust, mainly through our very successful biennial Christmas Fair. We also raised money for the wonderful local Mount Vernon Cancer Care Centre and the Northwood Live at Home scheme through several events including an afternoon tea and a Charity Wine tasting evening.
Used Uniform Sale...
On specified Saturdays during the academic year, we run second-hand uniform sales. The "shop" is located on the first floor, next to the Great Hall (signposted from Reception on opening days) and is run by Committee Members.
Dates of sales are in the school calendar and also advertised in 'Scissorum'; in June, we hold our Annual Sale on the New Boys' Induction Day.
Any outgrown/unwanted uniform can be handed in to Reception. For details of how to sell and suggested selling prices, please see 'Ladies' Association' under the 'Friends' web-link on the main school website. 50% or 100%, depending on the donor's preference, of the selling price is retained by the Ladies' Association and given to our charities.
We very much look forward to meeting you very soon and wish you and your son a very happy start to his time at MTS.
For more information please contact LA@mtsn.org.uk .