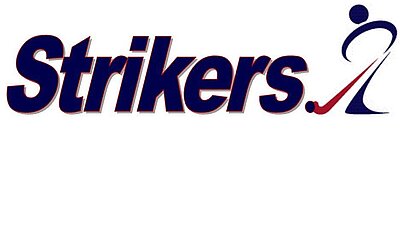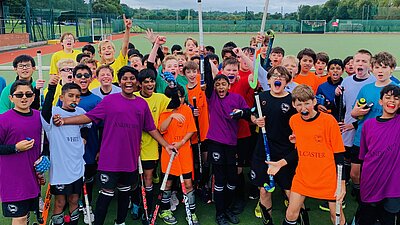 Strikers are the Parents' Support Group supporting school hockey. Our purpose is to encourage parent support and commitment which positively impacts the boys' passion and energy towards developing their hockey skills. We have parents from all year groups on the Strikers committee which is brilliant as it allows us to share experiences and ideas on how we can support hockey throughout the year groups. We are often found at pitch-side serving teas and coffees while parents watch their sons play hockey. We raise funds to support the hockey 'family' at MTS by contributing towards tours, buy additional equipment such as indoor boards so that the boys can enjoy hockey all year round and we have also supported the cost of external coaches to enhance the experience the boys across all teams and year groups during training sessions.
We also have strong links with OMT Hockey Club which is a great opportunity for boys to enjoy even more hockey, some of the boys join OMTHC as they train at the school. We hope to bring the School and OMTHC even closer together to promote hockey playing.
Every three years the Senior Hockey boys have the chance to experience playing hockey internationally and in 2020 the boys were supposed to go to South Africa to take part in high-altitude training and participate in an international schools' tournament across two age groups. Due to COVID-19 the trip was postponed, and we are hopeful that the boys will have a chance to do this again in the future as we believe it is an amazing experience playing against high level opposition in challenging conditions.
Over the last few years, MTS hockey has gone from strength to strength and in the 2019/20 season, there were over 25 boys representing various counties of which 5 are currently in the England Performance Centres. All of these boys have represented OMTHC in various teams which highlight the benefits of the 'Hockey family'. School hockey as a result has flourished and plays over 200 competitive fixtures against other schools and now has a reputation as one of the best single-term schools in the country.
As part of the strong relationship, the School and OMTs compete annually for the OMT Cup. This is normally the grand finale to the season and is very competitive. The School and OMTHC take it in turns to host the event and over the years it has become a greatly supported occasion by OMTs and parents alike.
The Strikers support has helped enormously as the 1st XI has now reached the National Plate final four times over the past 5 years, winning in 2017/2018 and the U16 indoor team got through to the National Finals indoor. Along with this, each age group U14, U16, U18 all qualified for the Divisional championships, again showing the strength of this programme across all year groups.
For more information please contact: strikers@mtsn.org.uk