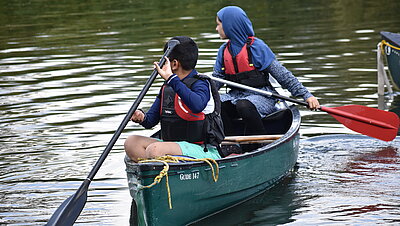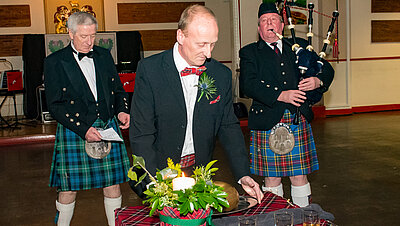 Yardarms'
Who can do Outdoor Education at MTS?
Yardarms Burns' Night Supper 2022
https://forms.office.com/r/pw7ub87n1M
Recently, the Watersports Games option at MTS was rebranded "Outdoor Education". This saw a number of changes including an increase in the range of activities on offer to the students such as ski racing, mountain biking, climbing and shooting.
Boys in the Fourths and above can take part by signing up for the Outdoor Education Games option. Those choosing Watersports will have opportunities to sail, row, kayak, canoe, stand-up paddleboard (SUP) or windsurf. We are lucky to have several staff that are qualified as canoe, kayak & SUP instructors. Consequently, we are able to train and certify our own students in these disciplines.
There will be a number of opportunities for boys in all years to get involved with trips at the weekends or in the school holidays. These include, power kiting, SUP sea trips, wakeboarding, kayak river trips, mountain biking days and much more.
Those of us involved in supporting MTS Watersports/Outdoor Education are passionate about giving our sons fantastic opportunities to enjoy Watersports at MTS. Confidence, leadership and responsibility are just a few of the traits and skills cultivated through all of the options available, as well as being tremendous fun. The boys learn the skills of the sport; learn to teach each other; and also organise their teams and equipment. In the past four years, the number of boys enjoying the exhilaration of water sports at MTS has doubled every year. With the new addition of Outdoor Education activities we sincerely hope to reach even more boys. The Yardarms has helped to purchase windsurfers, canoes, boat covers, SUP boards and other equipment for the school.
Outdoor Education sports are very sociable activities and we aim to share the fun with everyone in order to support the boys. Any funds raised from the activities go towards upkeep of the boats, team equipment, and any other specific needs supporting the various sports activities and events.
For more information please contact: yardarms@mtsn.org.uk