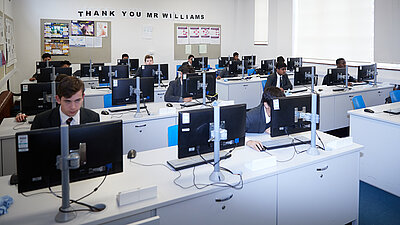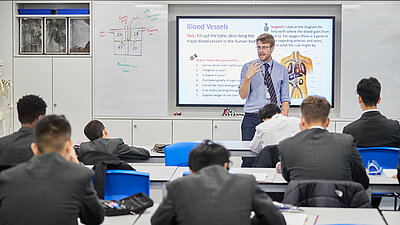 Everything we do is about teaching and learning, giving boys opportunities to test themselves, to see challenges and solutions from a range of perspectives, and know the exhilaration of success.
We offer an education, in the broader sense. We equip boys not merely for entry to higher education but for a successful and rewarding life, by breeding good work skills and positive attitudes.
Merchant Taylors' curriculum is tailored to individual needs. It embraces not only everything that contributes directly to the boys' learning and examination success, but also all the sports, activities and creative enterprises that promote the moral, physical, social and spiritual development of the boys, as well as their intellectual development. Boys value tremendously the importance we place on according recognition to their wider sporting, cultural and community support achievements at every stage of school life from the day they join the school. This is in line with the importance attached to all-round achievement, which has served the school well for over 450 years.
Boys need swift, positive, personal feedback on their written work that sets them clear targets for improvement. Marked work is returned promptly and regularly. The consistent completion of homework is vital to success. It cultivates habits of independent study, self-discipline and intellectual self-sufficiency. Progress is carefully monitored. Grades go home every half term. There are two written reports to parents each year, including at least one full individual report on each pupil written by the Head Master. Parents evenings conferences are held for every year group.