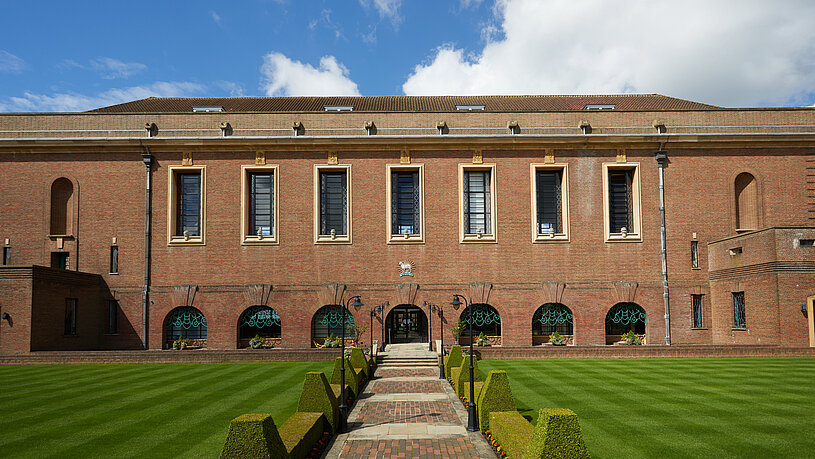 Merchant Taylors' (Senior School)
Tel: 01923 820644
Email: info@mtsn.org.uk
Sandy Lodge, Northwood, Middlesex, HA6 2HT

Merchant Taylors' Prep
Tel: 01923 825648
Email: office@mtpn.org.uk
Moor Farm, Sandy Lodge Road, Rickmansworth, Hertfordshire, WD3 1LW

Merchant Taylors' Prep Nursery
Tel: 01923 845990
Email: office@mtpn.org.uk
Merchant Taylors' School Grounds, Sandy Lodge, Northwood, Middlesex, HA6 2HT
Please note that Merchant Taylors' School (Seniors) and Merchant Taylors' Prep Nursery are on the same site.
Merchant Taylors' Prep is on a different site, about half a mile away, just on the western side of the Met Line.
Chairman of Governors
Duncan Eggar
Contact with the Governors should be made through the Clerk to Governors, Mr E.F.P. Valletta
Email Address: evalletta@mtsn.org.uk
Head Master
Simon Everson
By Post:
Merchant Taylors' School,
Sandy Lodge,
Moor Park,
Northwood,
HA6 2HT
Head Master's Office
Jennifer Jolliff (Head Master's Secretary)
Telephone:
01923 821850
Email:
jjolliff@mtsn.org.uk
Registrar
Gregg McCann
Primary Contact: The Admissions Team
Telephone:
01923 845514
Email:
admissions@mtsn.org.uk
Bursar
Ian Williams
Primary Contact: Angela Johnson (Bursar's Secretary)
Telephone:
01923 825669
Email:
BursarsOffice@mtsn.org.uk
Second Master
Michael Husbands
Primary Contact: Sue Williamson (Senior Master's Secretary)
Telephone:
01923 845516
Email:
MastersOffice@mtsn.org.uk
Director of Marketing & Admissions
Anneliese Brackin
Oversees the school's external relationships and print publications.
Telephone:
01923 845587
Email:
ajb@mtsn.org.uk