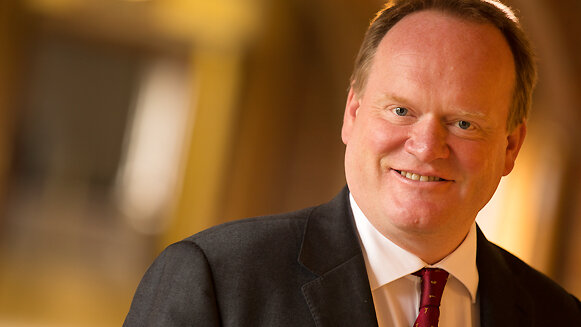 Welcome from the Head Master
Merchant Taylors' School offers an outstanding education, where academic success is complemented by breadth of achievement.
Boys are supported and encouraged, whilst they are inspired to reach the highest standards. We nurture creativity, confidence, warmth and a host of other skills to create a truly impressive school leaver - that is to say, a gentleman. We do not 'hot house' – rather, we focus on helping each individual boy discover and hone his special talents, rather than demand he conform to a pre-determined mould.
The school serves exceptionally able young men who excel in the classroom, the laboratory, the orchestra, the stage and the playing field. We send them on to the best universities and degrees, equipped to find success in life wherever they choose to look for it. We wish to inspire our pupils in their studies and as creative thinkers. Merchant Taylors' is an environment in which pupils are confident and personable, with highly developed social skills - a school which forges lifelong friendships.
Simon Everson
Head Master