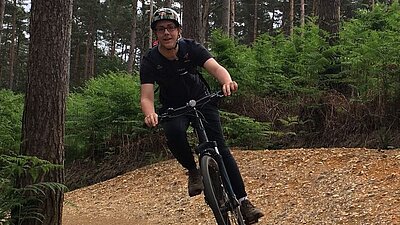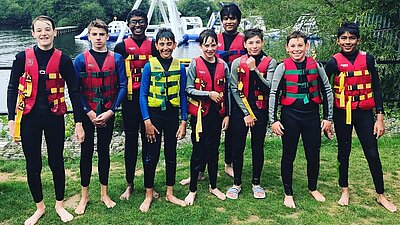 Very quickly life-long passions are formed
The School has an ongoing commitment to Outdoor Education. This unsung aspect of life at MTS isn't something that readily suggests itself to pupils. Yet, once the boys "have had a go", very quickly life-long passions are formed.
The Outdoor Education department has well-established links to our Games programme and the Combined Cadet Force. Pursuits include Kayaking, Stand-Up Paddle Boarding, Mountain Biking, Sailing and Wake-Boarding. There is a regular programme of after-School, weekend and School holiday activities. The School also takes part in the Independent School Skiing Championships at Les Deux Alpes in France. In the Summer term, pupils in the non-public exam years get the chance to take part in an Outdoor Education Day.
Links with the Yardarms (parents support group) are strong and the highlights of the Social Calendar are the Burns' Night Supper at the end of January and the Yardarms BBQ by the School Lake.