VEX Robotics World Championships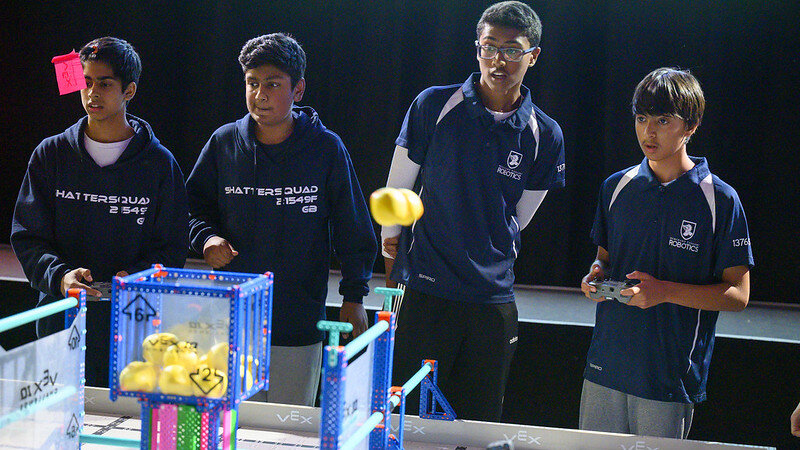 MTS team wins prestigious award
This week, our MTS_Robotics teams returned from the VEX Robotics World Championships which, took place in Dallas, Texas. The VEX Robotics World Championships is the culminating event of the robotics season and unites the top student-led robotics teams from around the world to celebrate their accomplishments and to compete to be crown World Champions. The event is sponsored by NASA, Google, Texas Instruments, Autodesk, MathWorks, Microchip, and the Robotics Education & Competition Foundation. Teams from over 50 countries compete. The experience is designed to motivate young people to pursue education and career opportunities in science, technology, engineering, and maths while building self-confidence, communication, and problem-solving skills.
MTS_Myopians who have enjoyed an outstanding campaign won the Build Award - this is a World Champion Award and is presented to a team who has designed, built and driven an outstandingly engineered machine that scores consistently throughout the tournament
For the past three years MTS_ Robotics has qualified for the World Championships. in 2020 the tournament was cancelled due to COVID, in 2021 the tournament was held online (with MTS being crowned Skills Division World Champions), so this was the first opportunity to attend in-person. We could not have hoped for a better result, and we could not be prouder of each and every roboteer who took part to represent our club, school and country.
Other News