MTS Middlesex U14 Cup Champions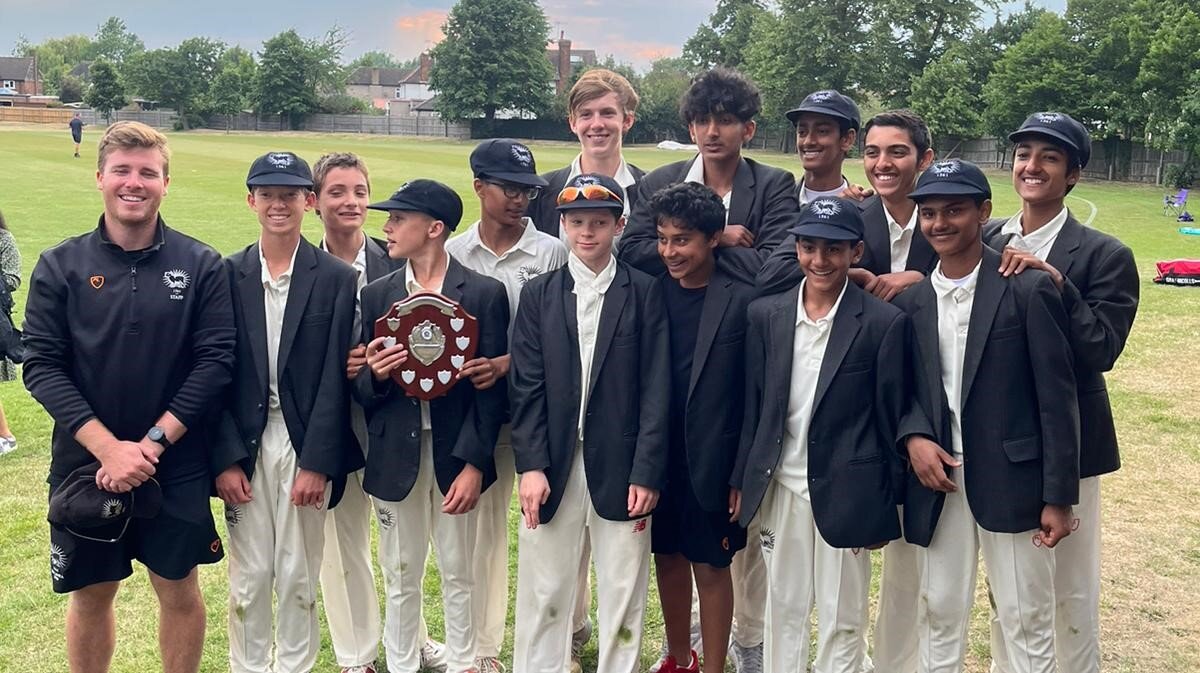 Captain Jake Bridge captain won the toss and he elected to bat first. However, after the fall of two early wickets MTS found themselves in a precarious position at 14 for 2. Luckily, it was a case of cometh the man cometh the hour – out strolled an in-form Tejas Pail, who got off the mark with a 6 and continued to play confident strokes, eventually reaching a wonderful 150.
St Paul's replied particularly boldly with some strong stroke play from their county representative, the Middlesex opening batsman. Having reached 48 from only 7 overs, a vital breakthrough was made by Peter Nedeljkovic. This was the moment where the Merchant Taylors' squeeze began and Jake Bridge should be proud of the way he influenced the game as captain, by rotating his bowewrs. After a wonderful middle period St Paul's could only manage a total of 184 for 8 from their 35 overs leading to a comfortable victory for MTS by 32 runs.
The MTS boys were humble in victory and considerate towards the disappointed St Paul's boys. MTS can now look forward to playing in the National Cup against all of the County Cup winners from around the country with the aim of becoming crowned National Champions
Other News